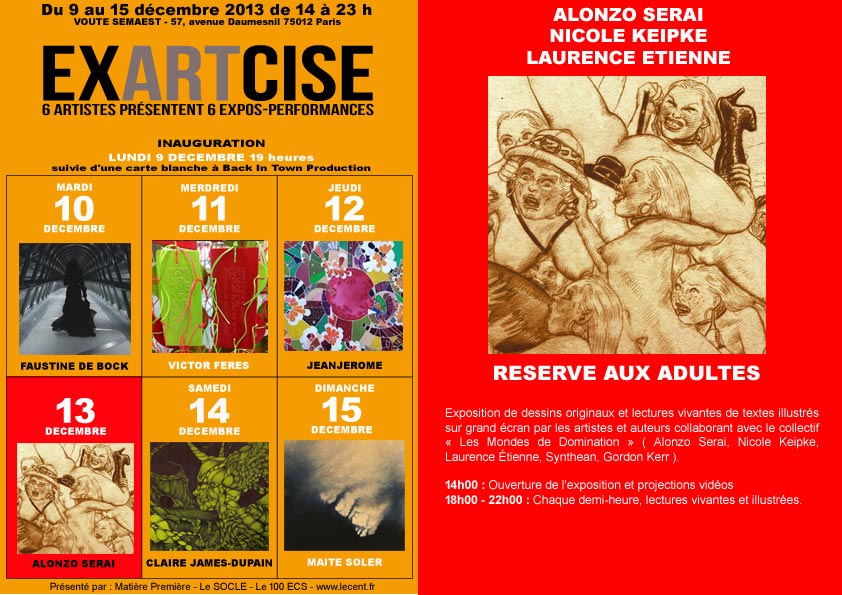 Hi,
I have prepared a one-day event, "Réservé aux adultes" (Adults only) to present my work and the work of other artists of the collective I created "Worlds of Domination", dedicated to Dark Erotica, BDSM and Fetish in Art.
If your location allows it, I'll be glad to meet you in Paris during this event, where I will show original art from the first books of the Valley series and display on huge screens loads of unseen work about books to come. Actors will read excerpts from my books, past or to come soon, as well as from books of Gordon Kerr.
German artist Nicole Keipke and Parisian artist Laurence Etienne will show original art too. Slideshows of their work, as well as the work of American artist Synthean will be displayed on big screens.
I hope to see you there.
Have fun
Alonzo