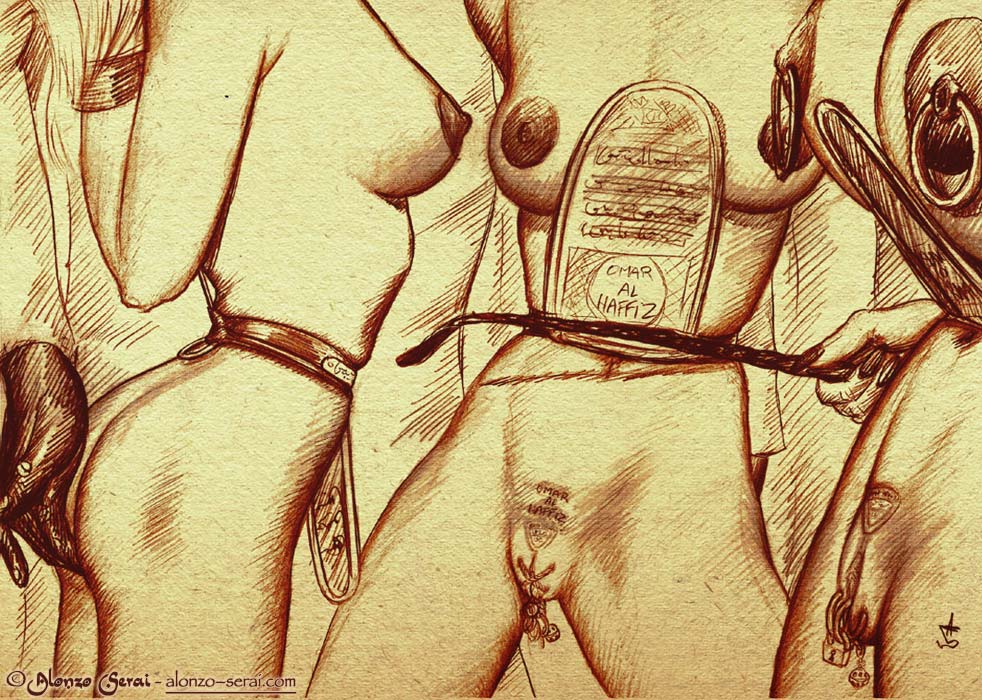 Hi,
Thank you to all who mailed me your support. Don't worry, I have no intention to stop writing and drawing just because it doesn't please to everyone, though it is nice to know that my work is appreciated that much; and by quality people moreover!
The picture above is from the updated portfolio from 2002: Bad Girls on the Route on the Slaves, released several days ago.
Don't try to decipher the Arabic writing on it, unless you are expert in Shazialrian Arabic and post-Muhaid dynasty caligraphy.
Have fun
Alonzo